New IQOS ILUMA Prime Oasis Limited Edition:-
is now available in Dubai UAE! Cash on Home Delivery is available to Abu Dhabi, Dubai, Sharjah, Ajman, Umm Al Quwain, Ras Al Khaimah, and Fujairah.
Iluma Prime Oasis Price is 850.00 AED in Dubai UAE
IQOS Iluma Prime Oasis Features
IQOS 4th generation is the most advanced device from one of the world's largest tobacco companies

This new model comes with various improvements that make it a premium alternative to other tobacco products

No blades and no cleaning are required, so you can save time, money, and effort. No need to worry about refilling cartridges or charging batteries. The intelligent design ensures that your IQOS device will work flawlessly for years to come.

World's first smoking system with patented heat-not-burn technology.

No spitting or secondhand smoke, and produces 95% less tar than cigarettes.

Its sleek, ergonomic design and Swarovski element give it the look of a fashion accessory that you can hold in your hand while you're smoking.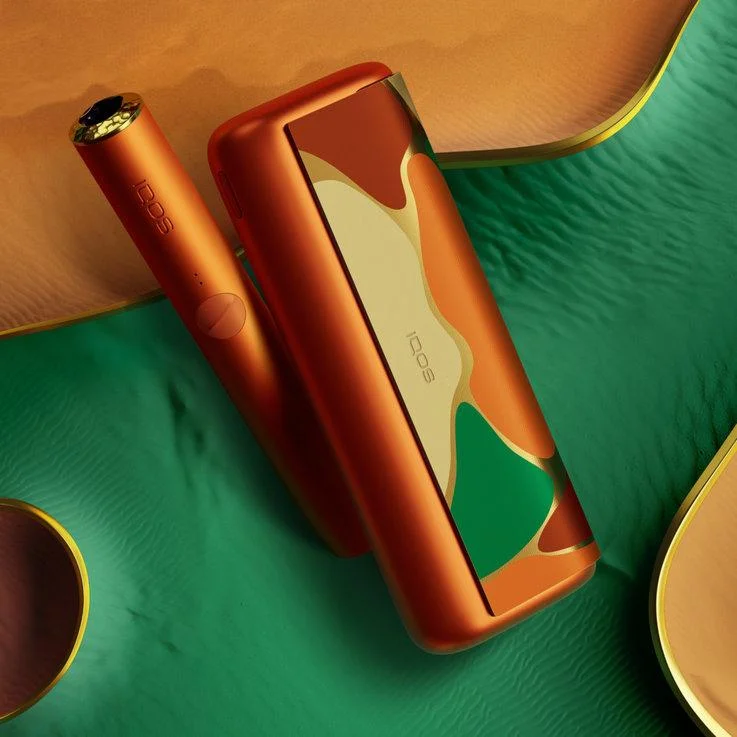 New IQOS ILUMA Prime Oasis Limited Edition:-
IQOS ILUMA Prime OASIS brings a unique combination of colors and shapes to your tobacco experience. Its shimmering shield is covered with a vibrant mosaic inspired by the contrasts of a lush oasis and a desert vista.
IQOS ILUMA comes with all the advanced features for you to enjoy a personalized and pleasurable tobacco experience: no blade, no cleaning, generous steam, and a constant taste from one stick to another.
IQOS ILUMA™ is designed to be used only with TEREA™ sticks. Do not use IQOS ILUMA™ and TEREA™ sticks with previous IQOS™ generations, as this may cause damage to your device. Do not ingest or disassemble TEREA™ sticks. This product contains a sharp metal part that can cause serious injury if swallowed. Keep out of reach of children.